8 Things You're Going to Feel in South Australia
Australia boasts some well-known cities, famous for its food and wine culture, nightlife, and large events. It can be easy to get caught up in the allure of Sydney and Melbourne with their city life vibe or to head straight to the Whitsundays for a holiday. However, once you get off the beaten path a wee bit you'll find some of Australia's best cuisine, wine, and of course wilderness tucked away between all the hustle and bustle of Sydney and Perth. The feels you'll feel when you finally get to explore some of Australia's best-kept secrets will be uncontrollable. But rest assured, you will not be disappointed with your new discoveries.
Excitement
Via Huffington Post 
The second you hop off the plane in Australia you'll be bombarded by of some of the friendliest people you'll ever meet. The vibe is chill - it's always a good day when you're surrounded by some of Australia's best natural landscapes and awesome locals.
Surprise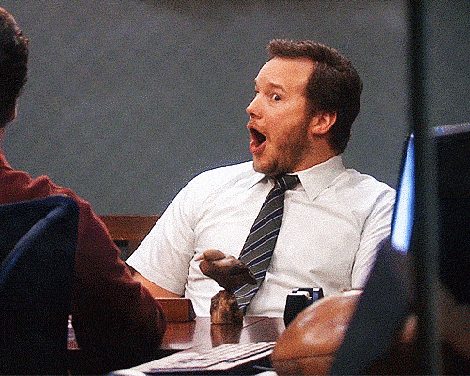 Via GIPHY 
Once you arrive in Adelaide you will stop and wonder why you didn't come here sooner. The chill vibe mixed with worldly culture will hit you the second you get off the plane. This city is packed with some of Australia's best wines, food markets, and museums. You can stop and take in the scenery in this elegant little town and wonder why it wasn't at the top of your list in the first place. 
Awe
Via GIPHY 
South Australia is mostly wilderness, pop it into a Google search and the description is literally "extreme wilderness." Australia's pristine wilderness is some of the best in the world and some of the best in Australia is located in the South. Approaching the edge of the Bunda Cliffs and gazing out into Australia's crystal clear sea will leave you in awe. Want more? Try cruising through the Barossa Valley at sunset.
Joy
Via Pinimg 
Touch down - you've made it. Pure joy is the feeling when you hop off your plane into Adelaide! You've been dreaming of South Australia and now you're here - soak it in. You'll also feel joy when you take your first sip (or bottle - no judgement here) of local wine or when you realise you're staring out at a turquoise coast surrounded by local furry wildlife. 
Small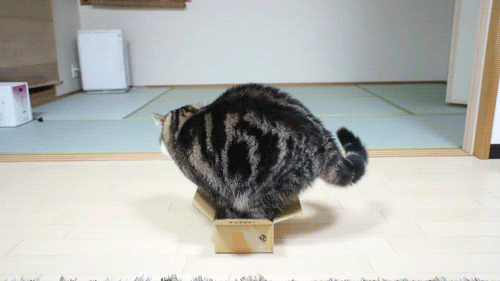 Via GIPHY 
When you finally make the trek out to Flinders Rangers National Park and stand between the towering rocks in Alligator Gorge or hike up to one of their many lookout points, you will surely feel small as you gaze out at this endless scene.
Curiosity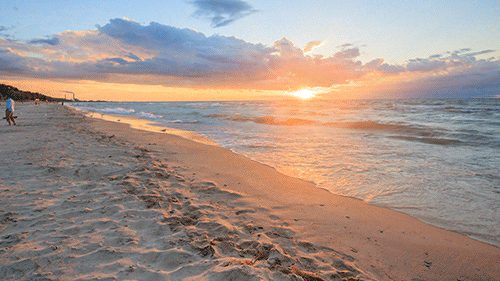 Via GIPHY 
The views you see while flying in alone will spark your curiosity causing some serious urges to get out there and explore. With the amount of wilderness there is in Southern Australia, you're going to have to hit the ground running to do even half the activities you wanted to do.
FOMO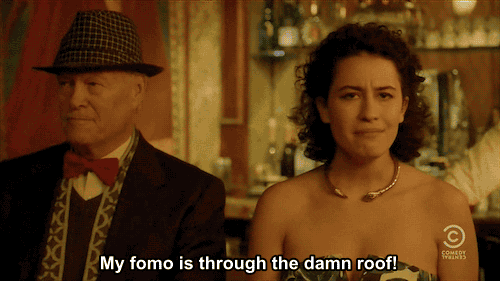 Via GIPHY 
Sometimes FOMO can be a good thing - it gets you motivated to get out there and find whatever you think you're missing out on. Visiting South Australia will only make you feel like there's more to see and more to do. The endless wilderness cannot be explored in just one day, it needs time and will always leave you wondering what else is around. The small town vibe in Adelaide leads you to believe you've seen it all until you stumble upon yet another hole in the wall cafe. Clear your calendar because plans will keep being added as you go. Remember - the best plan is no plan.
Longing Via GIPHY 
Once your South Australia trip nears an end you will find yourself wondering where the time went and longing for more. You could spend years down here and still find new things to discover every day so be sure to give yourself as much time as possible when exploring the south.
Keen for some South Australia feels? We thought so. Whether you want to swim with sharks or get tipsy on a vineyard tour - our South Australia tours and hot deals will take you there. 
By Sylvia Spanos